Ginger Yeti Cake with Lime Drizzle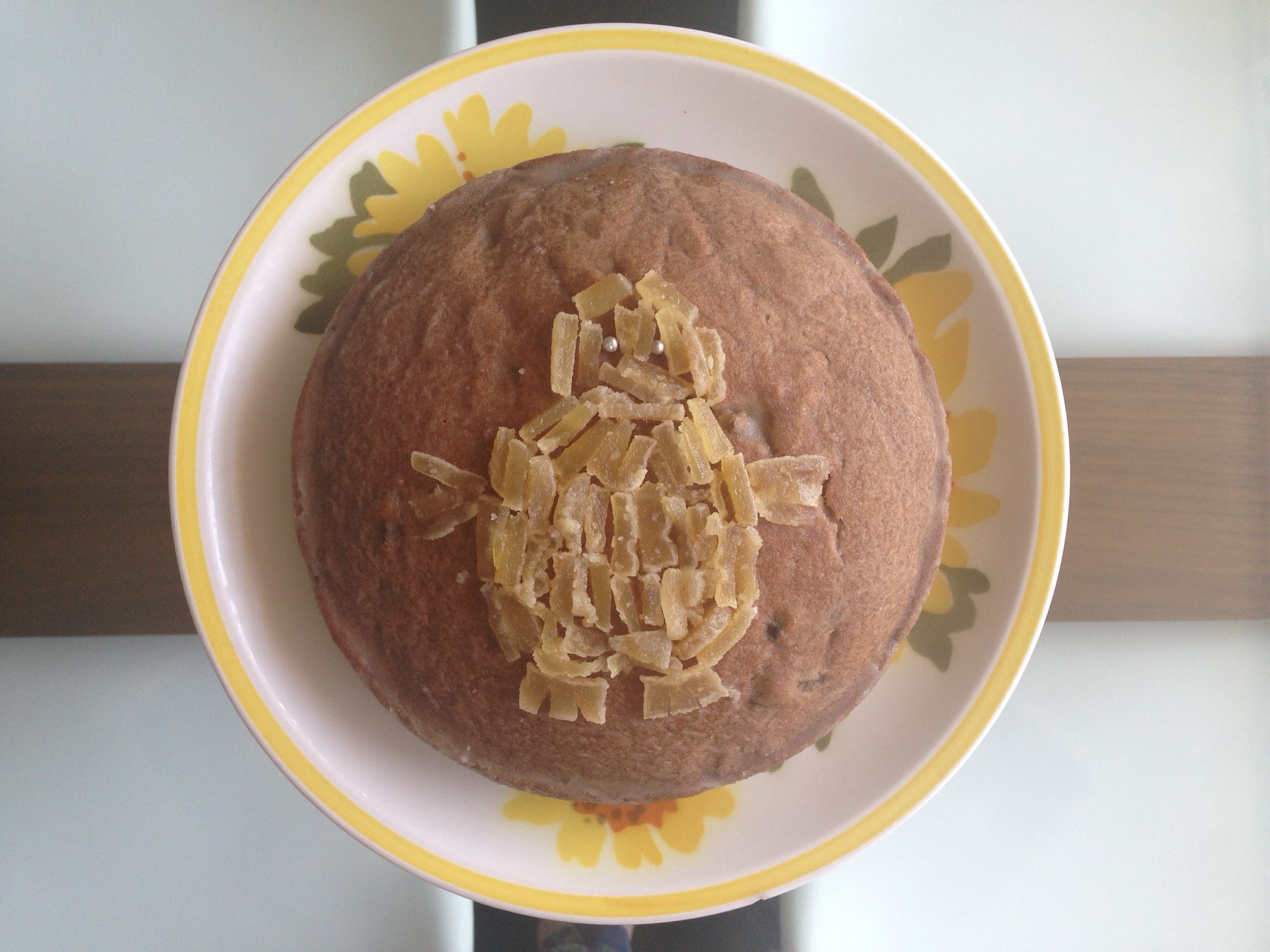 Served during the recording of Episode 14: Hauling a Couple of Prize Marrows
Ingredients
100 g butter, plus extra for greasing
½ cup or 100 g dark brown sugar
75 g golden syrup
100 mL milk
1 large egg, beaten
1½ cup or 150 g plain flour
1 tsp bicarbonate of soda
2 tsp ground ginger
2 tsp ground cinnamon
75 g ready-to-eat prunes, chopped
¾ cup or 100 g icing sugar
2 tbsp or 50 mL lime juice
40 g crystalised root ginger, sliced
Method
Preheat the oven to 150°C / fan 130°C / gas 2. Grease and base-line a deep 20cm round springform cake tin or use a cake liner, if you like.
Put the butter, sugar and syrup in a saucepan and gently melt, stirring all the time. Stir in the milk, then tip into a wide bowl to cool. Stir in the egg.
Sift the flour, bicarbonate of soda and spices into a large bowl and make a well in the centre. Stir in the syrup mixture and prunes. Pour into the tin and bake for 50-55 minutes or until a skewer inserted into the centre comes out clean. Cool in the tin, then turn out onto a cooling rack over a plate.
While the cake is baking, slice ginger into thin batons.
Sieve the icing sugar into a bowl and mix to a smooth consistency with lime juice. Pour over the cake. Leave to set for 10 mins and pour residual icing over again.
Arrange ginger pieces in the shape of a Yeti on the cake, and pour over residual icing again. Rearrange any disrupted ginger pieces. Leave or put in fridge to set; serve.