Optera Larvae Scrolls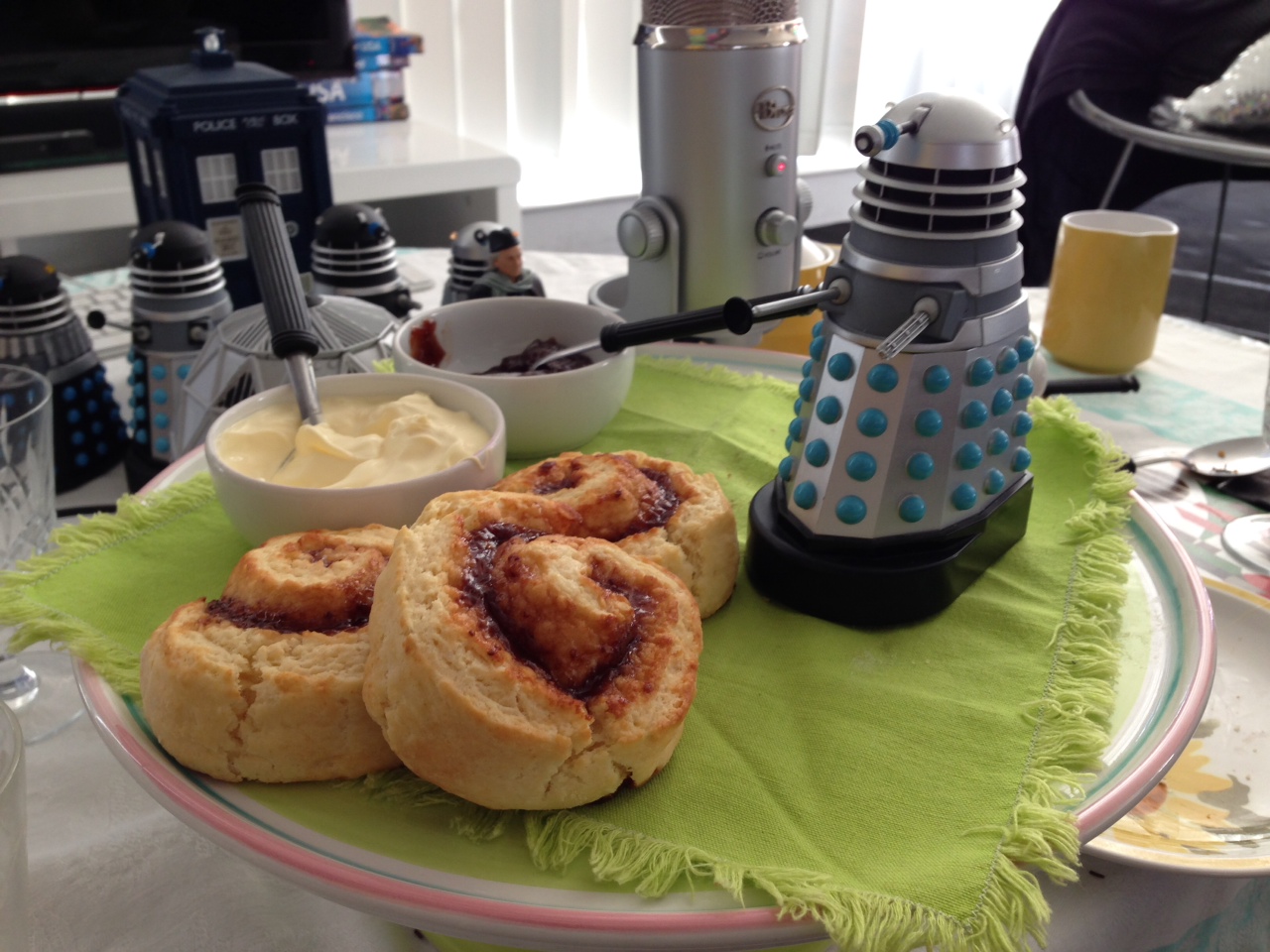 Served during the recording of Episode 4: Why Can't I Wear Trousers?
Ingredients
3 cups self-raising flour, sifted
1½ cups chilled milk
200g chilled butter, cubed
1 jar strawberry jam
more jam and double cream to serve
Method
Combine flour and butter in large bowl, and knead with fingers until mixture resembles bread crumbs.
Stir in milk, and knead lightly to a dough.
Flour a cold work surface, and form dough into a rectangle about 1 cm thick.
Spread with jam on top of dough, to taste.
Roll up dough from long end to long end, creating a scroll log.
Slice log into 12 rolls
Lay scrolls on flat side in greased oven tray, and brush with milk.
Bake at 200°C for 12–15 minutes, until pastry is golden brown.
Serve with double cream and more jam.